About Dale Carnegie
Founded in 1912, Dale Carnegie has evolved from one man's belief in the power of self- improvement to a performance-based training company with offices worldwide.
Initially a salesperson himself, he was passionate about sharing and training the best practices he had learned in his own job. He started to deliver on this passion by training Presentation Skills at the YMCA. Very quickly he learned that presenting was not the only skill business people had a challenge with, it was building relationships and collaborating with others that was the hardest part of business life. He looked for a book on this topic and found nothing, so he decided to write one himself. By bundling years of experience and in-depth research, the ever best seller 'How to Win Friends & Influence People' was born.
More than 100 years later, his original body of knowledge has been constantly updated, expanded, and refined through nearly a century's worth of real-life business experiences. The Dale Carnegie franchisees around the world (190+) now train organizations of all sizes to increase based on his initial belief. The result of this collective, global experience is an expanding reservoir of business acumen that our clients rely on to drive results.
Global Reach, Local Touch.
With delivery in +90 countries and +2.500 trainers worldwide, Dale Carnegie supports your global training needs, while adapting to country culture with local trainers. Our rigorous trainer certification process, which is ISO9001 certified, ensures our trainers worldwide will deliver to same high quality level in each country.
How to win Friends & Influence People
Dale Carnegie discovered there was one skill that set successful business people apart: the skill of building good relationships with others. His research resulted in the book 'How to Win Friends & Influence People', an ever bestseller for over 100 years.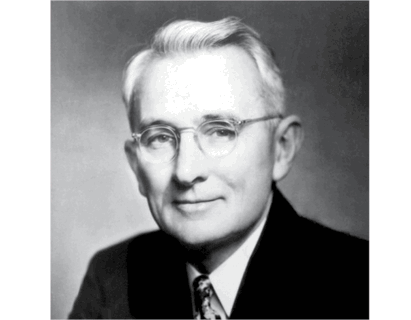 Coaching Methods
We believe that to achieve better results, the change needs to start within. There we always start with the individual change you need to make, then give you the tools you need to make this change so you can achieve to results you want. Our coaching techniques will bring out the best in you by working on an individual level, stretching your comfort zone and building from your strengths.
Performance Change Pathway
We believe the learning process starts and ends before and after the actual training. We support through a learning journey called 'Performance Change Pathway. This integrates digital touchpoints, assessments and face to face learnings to achieve real behaviour change.
Global & Local Recognitions
Wij dragen kwaliteit hoog in het vaandel en willen altijd aan de hoogste eisen voldoen:
KMO Portefeuille Accreditatie
TOP 20 Sales & Leadership Training Companies Worldwide
Trainer Certificatie Process is ISO9001 gecertificieerd